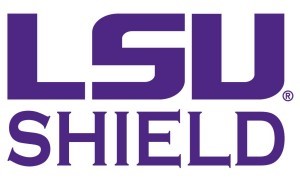 The LSU Shield mobile application can help improve your safety and security!  Download it now!


Free for anyone!
iOS and Android compatible
Available to everyone: students, staff, faculty and visitors
Summon emergency services by telephone with a single button
Submit non-emergency reports including a picture and a video
Two-way chat with LSUHSC Police
Can submit anonymously
Instantly notify pre-identified contacts of your safety and location
Safety Beacon feature allows your pre-identified contacts to monitor your safety plus much more!
Features:
Introduction
Users complete and save a profile which stores on the device.  Profile information is not communicated to LSUHSC Police until the user initiates a request for service.  The profile will allow for up to three Emergency Contacts to be selected from the device address book. You must allow location services when downloading the app. Location accuracy and proper call routing are greatly improved when the user is connected to Wi-Fi. 
Emergency Call
Users may select one of three buttons (Police, Fire, EMS) to initiate a telephone request for emergency services.  If on LSUHSC property, when the user presses either Police or Fire, the call is routed to LSUHSC University Police directly to include the user's location and profile data.  The EMS button is programmed to call Orleans Parish EMS directly. Users may also notify LSUHSC Police of a medical emergency after calling EMS by pushing the Police button. Depending upon user's location on campus and device, some calls may dial 9-1-1 instead of LSUHSC University Police. If that happens, report your emergency and then call LSUHSC University Police at 504-568-8999. When off-campus, all calls are routed to "9-1-1″.  When initially selecting one of the emergency call buttons, a short countdown will begin to give the device user an opportunity to cancel the call should it have been accidental.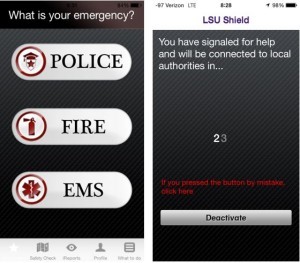 Safety Check
The Safety Beacon feature allows users to enter an activity description and select a duration which will then begin a countdown.  Upon activation, the Emergency Contact(s) will receive a text message indicating that the user has started a Safety Beacon which includes a link to the user's device location which will remain active until the Safety Beacon feature is deactivated by the user manually entering their PIN.  
The Instant Check-In feature allows users to send a text message to the Emergency Contacts to declare that they are safe.  A link to the user's device location is also communicated; link expires after single use.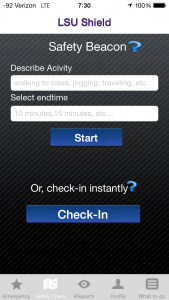 iReport
Users may submit non-emergency reports to LSUHSC Police: Suspicious Person, Theft, Drug Use, Concerning Behavior, Vandalism and Other Inquiry.  Upon submission, LSUHSC University Police receive user profile and location data to assist in a response.  Once submitted, a two-way chat with LSUHSC Police is accessible.  All reports may be submitted anonymously, with or without a picture or a video.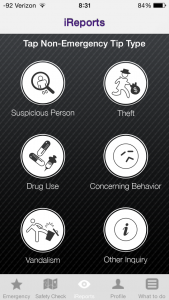 What to Do
Helpful information is located here to assist users with response procedures for various incident types.  It is a quick reference to inform you of what steps to take should an emergency situation arise.